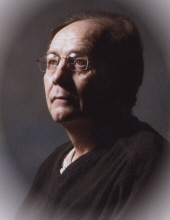 Obituary for Clifford Michael Woywitka
On Friday July 14, 2017 Mr. Clifford Woywitka of Vegreville and formerly of Vermilion passed away in Alberta at the age of 64 years. Clifford is loved and remembered by his sons Cory (Nicole) Woywitka and Kody (Cassandra) Woywitka; grandchildren Cameron, Peyton, Dominic, Logan, Brooklynn, Trinity, Zachery, Aiden & Marshall; brothers Orest (Lil) Woywitka of Surrey, Ewhen (Gail) Woywitka of Mannville; sister-in-law Judy Woywitka; brother-in-law Allan Armstrong as well as numerous nieces & nephews
He was predeceased by his parents Michael & Kate Woywitka, brother Ostap and sister Lil Armstrong

A Funeral Service for Clifford will be held on Friday, July 28, 2017 at 11:00 a.m. Viewing will be held from 9-11 before service at the First United Church, in Vermilion, Alberta.

Donations in memory of Clifford can be made to S.T.A.R.S.