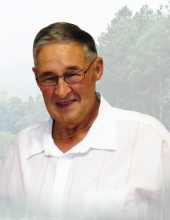 Obituary for David Joseph Castellan
David Joseph Castellan passed away at the Lloydminster Jubilee Home on Saturday, February 5, 2022, at the age of 80 years. Dave was born July 12, 1941 to Joseph and Dolinda Castellan. He was the oldest of three children. They grew up in Baldwinton, Saskatchewan. His father owned the Massy Ferguson dealership and Dave spent many hours working on farm equipment. He then went to Moose Jaw and took his Mechanics.

In 1957 he then met the love of his life Arlene Dion, and they were married on April 15, 1963. They lived in Baldwinton and then moved to Maidstone in 1965; they welcomed their son Rob on September 9, 1965, and then their daughter Lorelei on January 3, 1968. He continued working with his dad and in 1970 the family moved to Neilburg where Dave and his dad established Castellan Service Centre where they sold and serviced Massy Fergusson machinery. In 1979 Dave took an interest in having a pressure truck in the oilfield. The family moved to Lashburn, where he purchased another pressure and flushby unit and operated in Elk Point Alberta. in the late 80's Dave sold his business.

His love of driving semis spurred him on to long haul across Canada and the United States. In 2001 Dave and Arlene decided to move to Lloydminster where Dave continued to drive trucks until his retirement. In 2009 they purchased a Motorhome and toured Canada and the United States and enjoyed many sunny winters in the US and BC. Dave loved country music, dancing, camping, spending time with his family and friends. His grandchildren became the centre of his attention.

He will be missed by his loving wife Arlene of 58 years, daughter Lorelei (Gerald) Enzenauer and children Jessica (Tanner), Cameron, daughter in law Dawn, children Ryan (Madi), Cole (Kayla), sister Donna (Bryan) Mclntyre, brother in law Gerry (Viv) Dion, sister in law Bev Dion as well as numerous relatives and friends.

Dave was predeceased by his parents, sister Bonnie McIntosh, and son Rob.

In keeping with David's wishes cremation will take place and a family service is being held at Creech's Funeral Chapel, Lloydminster.

If so desired donations in David's memory may be made to the Alzheimer's Society of Alberta, the Dementia Society or charity of your choice.