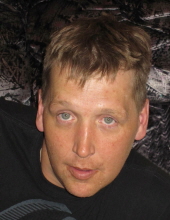 Obituary for Douglas Allen Ryall
Douglas Allen Ryall, 50 years old of Lloydminster, Alberta, passed away suddenly on February 8, 2022. Doug was born on August 8,1971 to Wayne and Vicky Ryall in Lloydminster. He and his family lived on an acreage south of Lloyd for the first few years of Doug's life. He went to Kindergarten in Rivercourse, then they moved to a house in Lloydminster where he attended Queen Elizabeth school. From Grade one to Grade six he maintained perfect attendance for all six years and was given an award at his grade six graduation. After leaving school, Doug moved to his friend's and began working at the Selby farm and later doing some oilfield maintenance. Eventually he transitioned over to the service rigs where he spent many of his working years. Two of Doug's biggest blessings in life happened first in 1998, when his son Cody was born. Cody became his little side kick following him everywhere he could. And again in 2018 Doug became a grandfather to his grandson Jacob. Doug enjoyed camping and fishing, dirt biking and being outdoors. He also enjoyed skiing in the mountains and vacations to Mexico in the winters.

We wish we could have had you longer and things could have been different.. we'll miss you and love you always.

Doug was predeceased by his father Wayne Ryall, his stepmother Lorraine Lake, his grandparents and numerous Uncles and Aunts. Doug is survived by his fiancé for many years and friend at the end, Alicia Harrison, his son Cody Ryall and grandson Jacob Ryall, his mother Vicky Ryall, his brother Jim (Tracy) Ryall and nieces Jamie(Kyle) and Jade(Cole).

Donations can be made in memory of Doug to Residents in Recovery (4804-50th Ave, Lloydminster Alberta T9V 0W5).