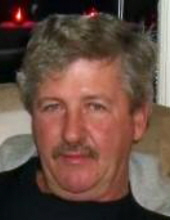 Obituary for Duane L. Bowers
Duane Leslie Bowers was born February 24, 1957, in Provost Alberta. He is predeceased by his parents George and Joyce Bowers. Duane spent his childhood to age 14 in Edmonton, where he was the middle of 3 children to older brother, Gary, and younger sister, Cindy. In the city, Duane was an avid hockey player and an active outdoorsman. The call of rural living beckoned Duane to Ribstone at age 14 where he lived with his maternal grandmother while working on the family farm and attending school in Chauvin. It was here that he met his wife, Cindy Buck.

Duane and Cindy married in 1975 and had 3 daughters, Teresa, Toby and Brandi. Duane had a range of jobs in his early adulthood ranging from tinsmithing at the Provost Hospital, trucking for his Uncle Vern Morrison, working in grain elevators and on the rigs, and finally settling in to oilfield operating for a number of different companies over the years, first as an employee and later starting his own oilfield contracting company, Endura, all while maintaining his own farm. Duane had recently retired from the oilfield, which allowed him to focus on his true passion, farming. Never one to slow down, he kept himself busy with the farm where he was rarely apart from his faithful canine companions. Duane passed away suddenly on July 23, 2017, in Edmonton, Alberta, surrounded by family.

As it was Duane's wish not to have a funeral, a small family gathering will be held to celebrate his life. Friends are encouraged to remember Duane in their own way.

The family would like to take this opportunity to thank everyone who has sent condolences, food, and dropped in to offered support in various different ways. The overwhelming support is truly a testament to Duane's legacy and is of great comfort in this difficult time.