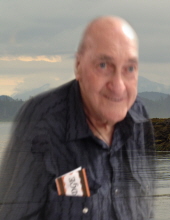 Obituary for Leo McCambridge
On Friday, August 5, 2016 Mr. Leo McCambridge of Vermilion passed away at the Mannville Care Centre at the age of 84 years. Leo was predeceased by his wife Bobbie McCambridge in 2002; Parents Pat and Isobel McCambridge; 4 Brothers Pat, John, Joe and Jim; and 2 Sisters Bell Mary and Bell.

A Memorial Service will be held on Saturday, August 13, 2016 at 3:00 p.m. at the Royal Canadian Legion Vermilion.

If so desired memorial contributions in memory of Leo may be made to the Vermilion Legion, Friends of Vermilion Health Centre or charity of your choice.