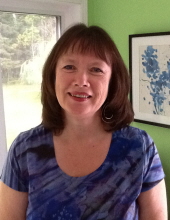 Obituary for Patsy Lee Brooks
On Saturday, March 24, 2018 Patsy Lee (Flamand) Brooks passed away after a courageous battle with ALS in Vermilion, Alberta at the age of 65 years. Patsy Lee (Flamand) Brooks was born in Hudson Bay, SK on October 24, 1952. She was the second oldest in a family of 8 children (Allan, Doreen, Robert, Carol, Valerie, David, and Larry). Pat met her husband of 47 1/2 years, Randy Brooks, at the tender age of 13. They had two children, Trevor (Chantalle) and Angie (Glynn).
Pat was an active member of the community in Hudson Bay. She was Chairperson of the Figure Skating Club, Chairperson of the local School Board, President of the lady's Curling Club and a member of the NE Regional School Board. Along with always helping out when needed at the store, Brooks Food Market, Pat owned and operated her own business as well, Pat's Emporium. Education and learning were always a driving force for Pat. At the age of 40 she enrolled in the University of Saskatchewan for her Undergraduate and at the age of 50 returned to University and completed her Masters of education in counseling psychology. Upon completing her Masters, Pat started working as a school counselor within the Hudson Bay School Division and later she went on to develop leadership training at SIGA.
Pat's greatest passions in life are her grandchildren (Brenynn, Jennalee, Annika, Raegan, and Dryden). Other than her family, Pat has enriched the lives of her 20 nephews and nieces and so very many friends. She has always enjoyed travelling, nature and gardening. As most of you know, Pat's flower gardens were true master pieces.

Patsy has touched the lives of so many in her lifetime, she has truly left a mark in all of our hearts and will never be forgotten.

A Celebration of Patsy's Life will be held at the Vermilion Senior's Centre on Monday, March 26, 2018 at 2:00 p.m.

In lieu of flowers the family suggests that donations be made to the Edmonton ALS Walk June 9, 2018. Support our team "The Flamand Fighters" Follow this link to donate https://goo.gl/kty9Xm

Contact Team Captain Angie McDonald for more info.


Previous Events
Service
Vermilion Seniors Centre
5324- 50th Avenue,
VERMILION, AB