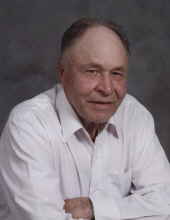 Obituary for William Patrick Behnke
On Thursday, September 29, 2016 Mr. William Behnke of Lloydminster passed away at the Dr. Cooke Extended Care Centre in Lloydminster, AB at the age of 93 years. William will be forever loved and deeply missed by his 3 Children Cathy Nelson (Bill Bonner) of Amisk, AB, Susan (Patrick) O'Neill of Streamstown Joseph Behnke of Lloydminster, AB; 5 Grandchildren Jason (Janelle) Nelson, Jarret Nelson (Lisa Carter), Justine Nelson (Cory Knowles), Erin O'Neill and Ethan O'Neill; 4 Great-Grandchildren Rylin, Khye, Jaxson, and Jayce Nelson; Siblings Bernard Behnke of Islay, AB, Mary ( Pat) McLaughlin of Wetaskwin, Edward Behnke of Lloydminster, Margaret Behnke of Lloydminster, Theresa (Lorne) Venance of Lloydminster, and George Behnke of Lloydminster; as well as numerous nieces, nephews and extended family. William was predeceased by his Parents Albert and Margaret Behnke; 1 Brother Peter Behnke, and Sister-In-Law Pauline Behnke.

A Mass of Christian Burial will be held on Tuesday, October 18, 2016 at St. Anthony's Catholic Church in Lloydminster at 10:00 a.m.

If so desired donations in memory of William may be made to the Pioneer Lodge or charity of choice.